Senator Judith Zaffirini: District 21
Press Release
FOR IMMEDIATE RELEASE
October 14, 2020
Contact: Laura Felix
512-463-0121
COVID-19 Q&A to Feature Top Medical Experts, Moderated by Zaffirini
Panelists answer audience questions regarding the future of COVID-19
(AUSTIN)—Four Texas leaders in the fight against COVID-19 will highlight a Zoom webinar titled "COVID-19: What's Next? Your Questions, Answered" on Wednesday, Oct. 21, 1:30 p.m. Senator Judith Zaffirini, PhD, will host and moderate the free forum.
Panelists are John Hellerstedt, M.D., Commissioner, Department of State Health Services; Peter Hotez, M.D., PhD, Dean, National School for Tropical Medicine, Baylor College of Medicine; Nim Kidd, MPA, CEM, Chief, Texas Division of Emergency Management; and John Zerwas, M.D., Executive Vice Chancellor for Health Affairs, UT System.
The public is invited to the free forum, but must register via bit.ly/COVID19Answers to receive a personal participation link. Questions for panelists must be submitted to judith.zaffirini@senate.texas.gov by 5 p.m., Friday, Oct. 16.
"This Zoom enables trustworthy, knowledgeable experts to speak directly to Texans and answer their questions," Senator Zaffirini said. "In this time of great uncertainty, it's critical that reliable voices at the forefront of the pandemic provide essential and accurate information about moving forward safely."
This Q&A is the latest installment in the senator's biweekly webinar series that has reached more than 50,000 persons. Previous panels addressed the impacts of COVID-19 on topics as varied as school reopening, mental health, virtual courtrooms, and nursing home visitation. Each featured leading authorities in their respective fields.
Senator Zaffirini believes these webinars help residents of Senate District 21 stay safe, healthy and informed. "My commitment to constituent services has remained steadfast during the pandemic," Zaffirini said. "We must share resources, listen to each other and collaborate with experts in the medical community to expedite our recovery from the pandemic."
In addition to attending Senator Zaffirini's Zoom webinars, constituents may subscribe to the senator's eNewsletter for information from the Capitol and across District 21: https://senate.texas.gov/member.php?d=21.
Constituents requiring assistance with state-related matters may contact Senator Zaffirini's Capitol office via 512/463-0121 or her Laredo office via 956/722-2293. While the senator and her staff are working remotely, their telephones are forwarded to staff members 24/7. Constituents also are welcomed to contact her by email via judith.zaffirini@senate.texas.gov.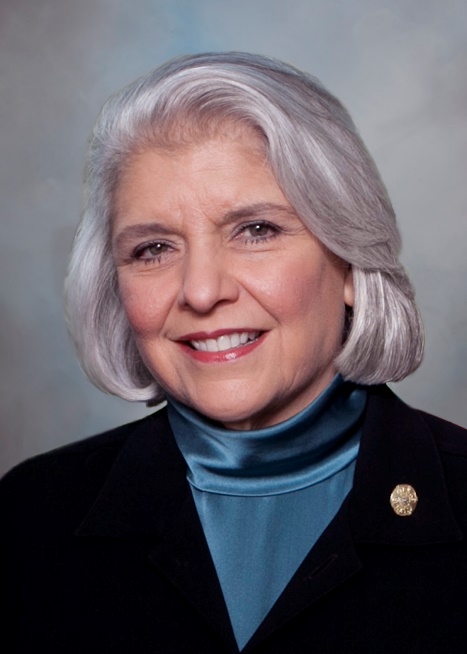 SENATOR JUDITH ZAFFIRINI, the second-highest ranking member and highest-ranking woman and Hispanic member of the Texas Senate, will be joined by the state's top medical experts to discuss the future of COVID-19 in a Q&A Zoom panel on Wednesday, Oct. 21, 1:30 p.m.
###