Senator Judith Zaffirini: District 21
Press Release
FOR IMMEDIATE RELEASE
October 12, 2020
Contact: Laura Felix
512-463-0121
Senator Zaffirini Named Legislative Champion by Donate Life Texas
Award Recognizes Her Leadership in Facilitating Organ and Tissue Donation
(AUSTIN)—Donate Life Texas, the state's only and official organ and tissue donor registry, Friday (Oct. 9) named Senator Judith Zaffirini, D-Laredo, its Legislative Champion. Honored at a ceremony at the Texas Department of Public Safety (DPS) Headquarters in Austin, she is the first recipient of this new award.
Donate Life Texas Board Member Brad Adams applauded the senator's legislative successes: "As a result of her tireless work more than 12.5 million Texans have now joined the Texas Donate Life registry."
Lt. Colonel Jeoff Williams, DPS Deputy Director Law Enforcement Services, agreed. "There is not a better champion on this cause than her," he said. "The things that she has done to make sure that this becomes an issue on the forefront of every Texans' mind are certainly something we're very appreciative of."
"It has been my pleasure to work with Donate Life Texas to pass legislation that created and supports the Glenda Dawson Donate Life Registry and simplifies registering as an organ donor," Senator Zaffirini said. "This always will be one of my top priorities as a legislator because, quite simply, these laws often make a difference between life and death for persons who need a transplant."
The senator has a long legislative history of facilitating organ and tissue donation. Her Senate Bill (SB) 24 (2005), which passed as House Bill (HB) 120, created the state's online donor registry; and SB 1500 (2007) named it after her legislative colleague and kidney transplant recipient who died in 2006, Representative Glenda Dawson. The next session she passed SB 1803, which authorized DPS employees to ask persons renewing their driver's licenses if they would like to register as organ donors.
Senator Zaffirini credits SB 1803 for the registry's success: "It was transformative," she said. "Our partnership with DPS is how 97 percent of Texans register as organ donors. Almost 3,000 lives have been saved by this program, thanks largely in part to DPS employees asking one simple question: 'Would you like to register as an organ donor'?"
Always seeking improvements, the senator's more recent legislative efforts have centered upon streamlining operations, locating additional revenue sources and finding new ways for willing Texans to register. She also passed SB 1815 (2013), HB 2904 (2011), HB 3283 (2015) and HB 406 (2019), which allowed more efficient private operation of the registry, directed the Department of State Health Services to designate an operator, authorized voluntary financial contributions to the registry from members of the public and sought new donors by partnering with the Texas Department of Parks and Wildlife to advertise the registry to hunting and fishing license applicants, respectively.
"Choosing to become an organ, tissue or cornea donor seems like a small thing, but it can be life-changing—and life-saving—for fellow Texans," Senator Zaffirini said. "I'm proud to champion this worthy cause."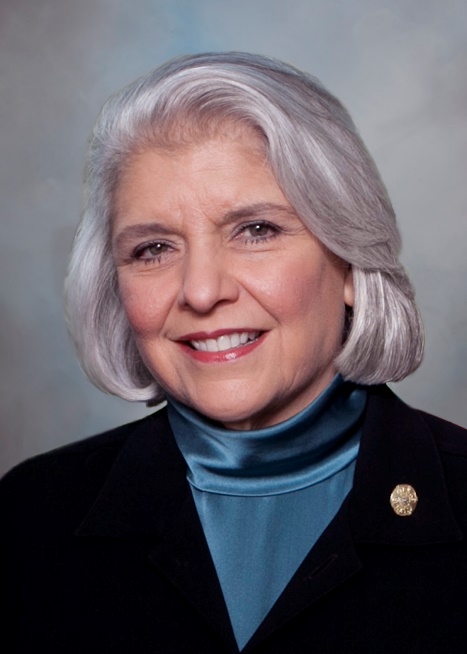 SENATOR JUDITH ZAFFIRINI, the second-highest ranking member and highest-ranking woman and Hispanic member of the Texas Senate, is honored by Donate Life Texas as its first Legislative Champion for her history of championing the state's organ and tissue donation registry.
###