Senator Juan "Chuy" Hinojosa: District 20
Press Release
FOR IMMEDIATE RELEASE
March 29, 2011
Contact:
Daniela Santoni
(512) 463-0120 office
Hinojosa Declares March 29 Vietnam Veterans Recognition Day
A Time to Honor and Support our Service Members
(Austin, TX) — The Texas Senate observed Senate Resolution 649 in honor of Senator Hinojosa's Senate Bill 1903 (81 R), establishing March 29 as Vietnam Veterans Recognition Day, and House Concurrent Resolution 36 - a 2005 measure authorizing the construction of the Texas Capitol Vietnam War Monument (TCVWM). Senator Hinojosa is a Vietnam veteran who served his country as a U.S. Marines squad leader in Vietnam from 1966 to 1968.
"We remember our soldiers so their memory doesn't die - the monument will be here in the capitol to honor those who have given their life for our country and to welcome those who come back," Senator Hinojosa said. "Texans did not have a day of recognition specifically for Vietnam before SB 1903, and now we can take this time to honor and support our veterans and their families."
The Vietnam War was the longest military conflict in United States history. More than 3,000,000 Americans served in Southeast Asia during the Vietnam War and more than 58,000 Americans lost their lives defending the nation's freedom during the Vietnam conflict. On March 29, 1973, the last remaining members of the United States armed forces withdrew from Vietnam.
"Many veterans felt discouraged and isolated when they came back from the war because our citizens confused a controversial war with the untainted valor and commitment of our American soldiers," Senator Hinojosa said. "Veterans answered the call to go to war - now it's our turn."
The Senator also sponsored House Concurrent Resolution 79 in memory of a Marine who passed away on December 6, 2010, while the Legislature was not in session. Senator Hinojosa expressed his solemnity for the loss of those who have lost their lives in war at a young age and their families.
"I'd like to take a moment to honor Marine Lance Corporal Colton Rusk of Orange Grove Texas, who died at the young age of 20 in Afghanistan while serving his country," Senator Hinojosa said. "With a heavy heart I thank the family of this brave man - for his valor."
In addition, Senator Hinojosa is sponsoring a resolution in support of building a new underground Education Center across from The Wall in Washington, D.C. to honor those who served and died in the war.
"We served our country with pride, and I will continue to address the issues affecting our veterans with that same commitment," Senator Hinojosa said. "I am proud to honor and serve my fellow Vietnam veterans."
"Thank you for your support and God Bless America - Semper Fi," Senator Juan "Chuy" Hinojosa concluded.
The Monument is a designated IRS 501 (c) (3) nonprofit organization. You can find additional information on the website: www.buildthemonument.org. To date, the committee has raised $334,000 for the design and construction of the Texas Capitol Vietnam War Monument. The Committee still needs $665,000.
Anyone interested in donating funds to construct the monument can send a check to the "Texas Capitol Vietnam Memorial Committee" at P.O. Box 2184 Austin, TX 78768-2184.
Senator Hinojosa recognized Chairman of the TCVWM Committee Robert Floyd, Monument Artist Duke Sundt, Chairman of the TCVWM's Veterans Outreach Committee Terry Burkett, and several fellow veteran legislators, The Education Center will feature the Wall of Faces and the Hall of Heroes - representative images of those who have served in other wars - as well as an Artifacts Collection of more than 100,000 items left at The Wall. The Education Center will share and celebrate core values of duty, loyalty, respect, service, honor, courage, integrity and stories that must be preserved and shared with future generations.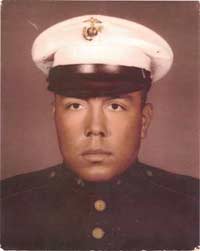 ###